The Collaborative Queens are a couple of like-minded, like-hearted friends who decided to pool our talents and resources so we could share the gift of Wealth and Wellness with others.
What makes us different than other "entrepreneurial driven teams" is that our focus is on you as an individual.  We have a quirky sense of humour and we live in Canada on opposite coasts, so you could also say we are "beach babes"
We SHARE, we TEACH, we COACH and we CARE. Our mission is to help you achieve TRUE Wellness though addressing your Personal, Environmental, Physical and Financial goals.
If you are working in a home business that you're madly in love with, but seem to be stuck, we invite you to look around this website for inspiration and the tools needed to help you build a business of your dreams. We invite you to set up a 30 minute "Biz Strategy Session" with us where we will pinpoint what is keeping you stuck, identify ways you can attract more customers and business builders to you, and show you the magic blueprint we use.
If you don't have a home business already, we invite you to set up a very simple 30 minute "Discovery Call" with us to see if our home business would be a good fit for you.
We hope our website will give you helpful resources for your business, inspiration to create more freedom in your life and a few good laughs. We do have a sense of humour, so  if you are "laugh-tose intolerant, please let us know prior to us talking, and we will leave our funny bones at the door.
Darlene and Jennifer
Hey there! I am Jennifer and I am passionate about inspiring people to "wake up," dream bigger, go deeper, get Real, believe in themselves again, and LIVE their LIVES!
It's not too late!
I'm a Certified Life Enhancement Coach through the Certified Coach's Federation, and Quantum Success Coaching Academy specializing in the Law of Attraction. I have been a social worker for the past 20 years, and always.. a life-long learner on a constant insatiable quest for self-development. My career has had me working in many different places from urban to extreme rural, and has given me great life experience and perspective. I've always had a strong urge to be creative, so I graduated from an online Interior Design Course, and I like to think I'm crafty. I could read self-development and law of attraction books all day long, but still laugh hard at a dirty joke (I don't take myself too seriously)! I have a diploma in dog training, but you wouldn't necessarily always know that if you were around my dogs, Wynn and Isla some days… I am married to a wonderful guy who grounds me, has a great sense of humour (that's a MUST), and is pretty patient… I"ll admit it!
I have some "personal policies," that keep me on track!
I believe in making the most of my days. Literally and figuratively. We don't know the future, so why waste time?? (Not to say I don't love an easy going night veggin' on Netflix on occasion…)
I believe that there is more to life than work, paying bills, and keeping up with the Jones'. Been there. Done that. It does nothing to fill that hole in your soul.
I refuse to look back on life with regrets and "I wish I wouldas'…" I have been the Queen of Regret at times. Instead, I'm one of The Collaborative Queens!
I get SO inspired and happy for people who go after their dreams… no matter how big or small… Cuz it takes guts!!
Facts just for Fun!
I could hibernate in and around my house for days at a time just doing stuff. My husband forces me to go out just "To get the stink blown off you!" 🙂 I'm a total introvert most of the time!
Fave naughty foods? Pizza & Doritoes dipped in Guacamole (it classes them up 😉 )
Sometimes I hide my favourite food from my husband and eat it when he's out, just so I don't have to share…
How I Became a Collaborative Queen…
It's a bit of a story, but in a nutshell… I feel I've been having a mid-life crisis for 10 years now. I blossomed early 🙂 and I've been trying to figure things out for that long. I grasped at anything that would make me "successful," "happy," "wealthy," and "perfect," and yet kept searching for more because nothing was working. I had ideas that excited me that my gut kept telling me to do, but I never followed through. Every new year, I said to myself, "This year is going to be different!" It wasn't.
Well, friends, I made the changes, did the work, and my life is different, and I'm excited!!
That's what happens when what you're doing feels authentic to YOU!!      
So, Darlene and I started this business that we have been wanting to do for a really (realllly) long time. We thought – if we want to inspire other people to do what they want… we better talk the talk, and walk the walk. And, we are! If we can do it. You can do it.
It's our goal to inspire you to step into your dream. We've Got Your Back!
Jennifer
Hi! I'm Darlene. Wife, Mom to 2 amazing adult kids and loyal friend to many.
Ever since I lost 50 pounds of unwanted fat (over 30 years ago) I've been passionate about living a healthy lifestyle. I am not perfect by any means, but I do my best. My mom owned 7 Health & Wellness Clinics and my step-dad was a Realtor, so wanting to be an entrepreneur was a no brainer for me.
Following in my step dads footsteps, I became a Realtor which only lasted a few years, because I realized there was no "residual" income and I couldn't leave my business to my family should something unexpected happen to me. I also disliked working for someone else who was not only my "boss" but my competitor. It wasn't a fair deal for me.
And Then I Found Another Way To Do Business……
I found network marketing in the form of a financial services company, and both my husband and I thought this was such a brilliant business model! I worked hard and got my mutual fund and branch manager 's license right away, but it took me 7 tries to get that darn life insurance license. I made it to one of the top positions in the company within 3 years, without really knowing what I was doing.  At that time, we were living in a small town so my business was built through kitchen table presentations. I wasn't online and the only social media platform that I knew about was Facebook and I barely understood how that worked. I thought it was for teenagers.
Several years later when our family decided to move to another province,  I made the decision to give up my entire business. Everything! The income. The residual income. Everything! You see, I was feeling stuck. I was having a hard time trying to figure out how to grow it bigger. I could see other people using online tactics, but I didn't understand what they were or how to find them.
I met a new friend in our new city and he introduced me to an online education platform where they taught you how to build a business online. This! This is what I had been looking for! Now I must tell you, at the time of me finding this, I didn't have a business. But I did want to learn how to build one online, because I knew I would eventually find something that would be a perfect fit for me.
I started soaking up all the information I was learning and I must tell you, it was like learning another language! But it was fun! I met a lot of great people and I started teaching what I was learning, because I thought, if I didn't know this stuff, there must be other people out there that don't know this stuff either. And I was right!
Meeting people online, and always keeping my eyes open for a business opportunity that would be a fit for my lifestyle was instrumental in me finding a new business to sink my teeth into!  This new business is a combination of health and wellness which is near and dear to my heart and also has a financial element to it, because their philosophy is exactly what I had been teaching in my previous business. I Was Home!
FUN FACTS ABOUT ME:
Being a mom is my greatest accomplishment
My favourite treat is Rappie Pie, a traditional French Acadian chicken and potato dish that I grew up on
I talk to my brother every day. We have a virtual coffee together
I love good, organic, dark roast coffee and as long as I have my coffee, everyone is safe around me 🙂
I'm an introvert by nature and enjoy my own company
I taught group fitness and Zumba to push me outside my comfort zone and loved it
I love the challenge of taking an old recipe and making it healthier
Today my husband and I live on beautiful Vancouver Island with ocean and mountain views.
We have freedom to travel whenever we want.
We love hiking in the woods and along the coast, watching the whales and seals playing.
Working with a non-toxic company makes us feel good about what we use in our home, on our bodies and how we can be good stewards to our beautiful environment.
We are finally living a truly balanced life and we love sharing this with others, because "Alone we can do so little…but together we can do so much!"
Darlene
GET LEADS WITH INSTAGRAM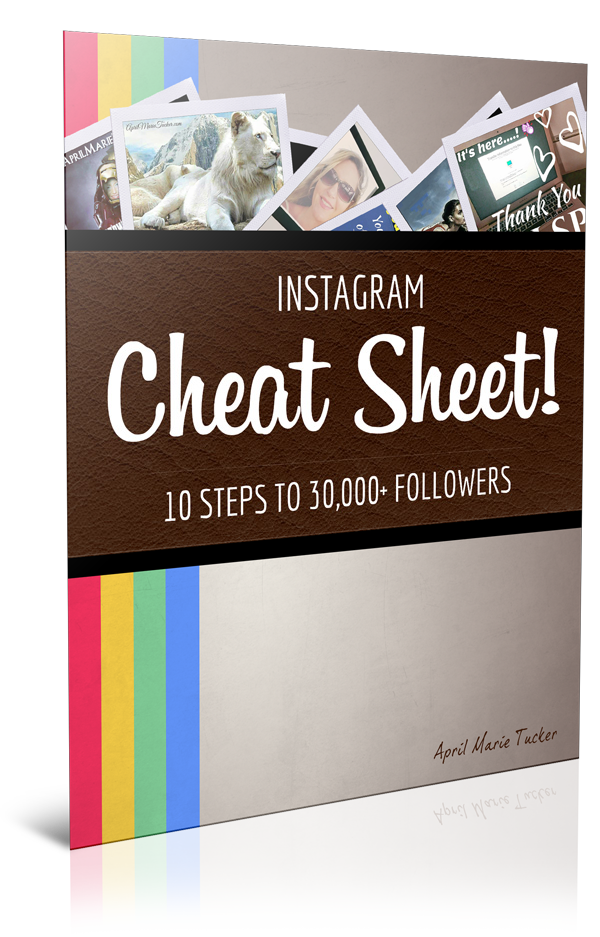 FREE Instagram Video Demo & 10-Point PDF 'Cheat-Sheet' to help you get 21+ Red Hot Leads Per Day for YOUR Business!
Fun with Instagram!
Everyone Loves Instagram! User friendly… a huge community for you to tap into to find ideal clients and potential business partners.
It's a simple Marketing Strategy that absolutely anyone can follow, and we mean anyone!
It doesn't matter how busy or tech UN-savvy you are, you are gonna' love this FREE training!